Adrenalink has a project dedicated to big dimension paintings.
Japanese folklore iconography accompanies this path.
Traditional paintings techniques are unified to more modern ones to create unique imaginary.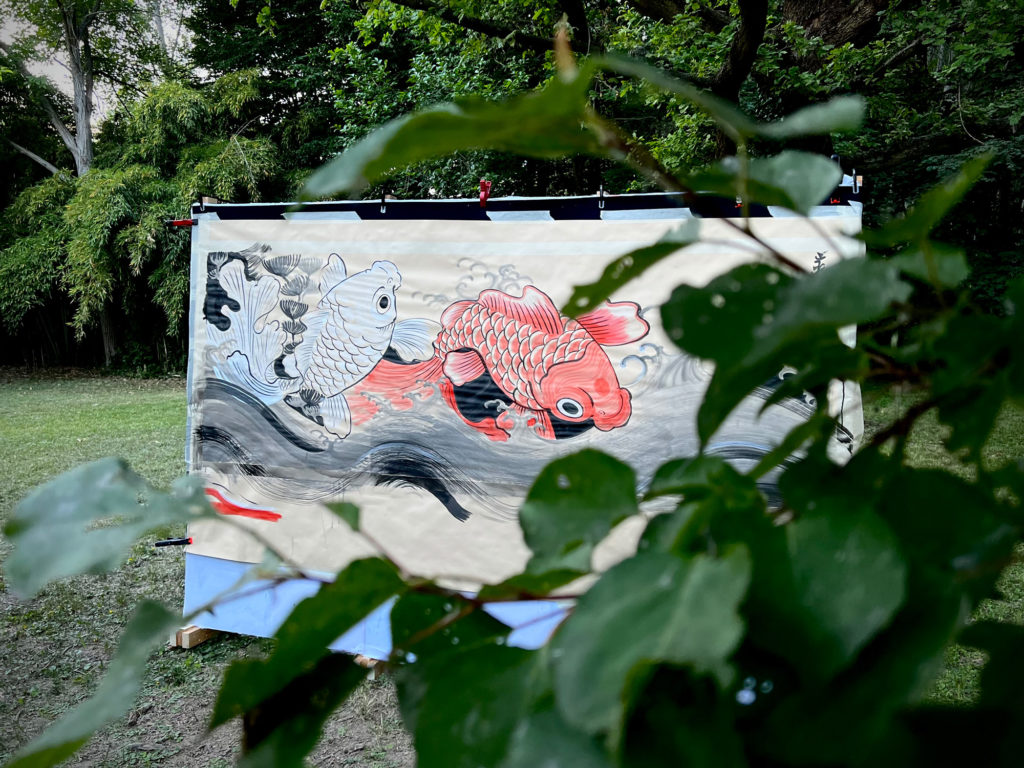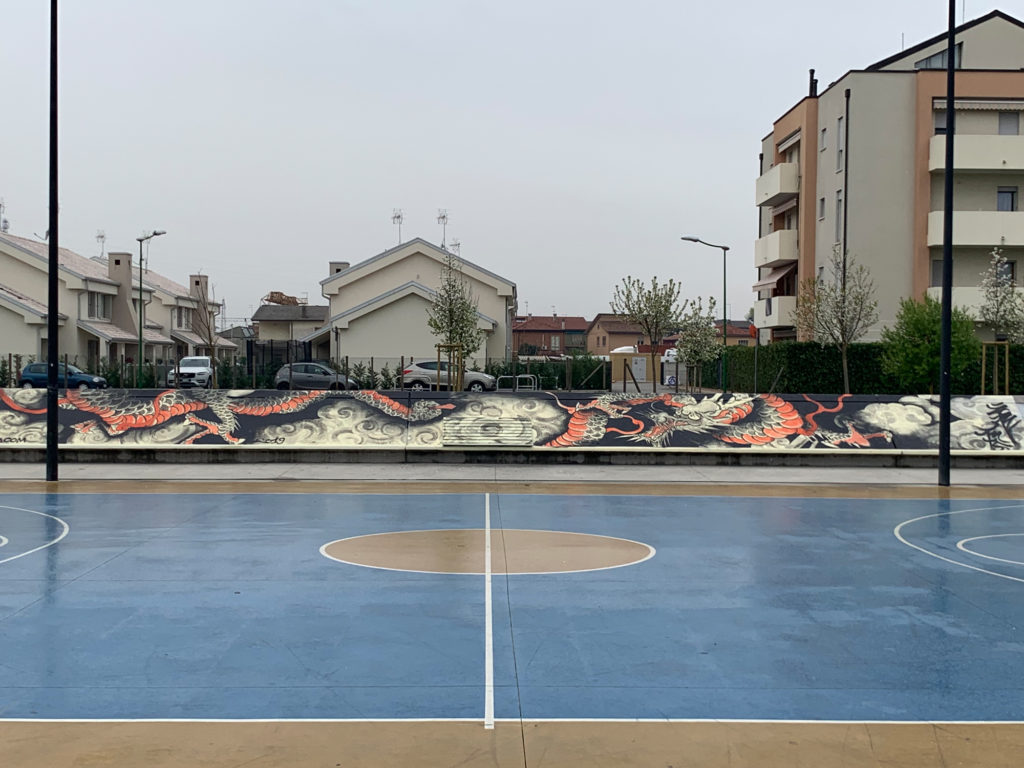 Crez and Manekistefy paint together, four-handed, to shape artworks with big impact. Such artworks could be included in city contexts, professional offices or in more intimate rooms like home.
Open air projects are been created, such as public parks and skateboard ramps.
Artworks could be on paper, wood, concrete or other material.
These particular creative moments could be shared with public through Live Painting sessions.
These performances are suitable to every kind of events, both outdoor and indoor.
Adrenalink is available to work with public and private entities.
Don't hesitate to contact us for more information.